Bob Renois, a Residential Assistant with Walnut House, was honored with an Award of Excellence at the Providers' Council's annual convention and expo on Monday, October 3rd. Bob has worked at The Guild for over 23 years in both Residential Assistant and Assistant Residential Manager capacities.
In the award application, staff highlighted Bob's compassion, patience, and commitment to seeing those he serves grow. Rich Burke, Associate Director of Youth Residential Services, says that Bob's unwavering support of one former Guild student was integral to that student's progress and ultimate graduation. "I'm certain that Bob was a crucial factor in that student's success, as he has been in my own," Rich says. "His guidance has been so appreciated by all of us."
Others note Bob's personable, warm nature and desire to get to know everyone with whom he works. "Bob knows the personal traits of every student and how to support them best," says Mark Toczylowski, Guild School Teacher.
"Bob Renois is a truly exemplary Guild employee who makes each individual he serves feel supported, respected, and heard," says Amy C. Sousa, The Guild's Chief Executive Officer. "Thank you to the Providers' Council for recognizing Bob and the efforts of countless other incredible direct service employees at The Guild and beyond whom this award represents."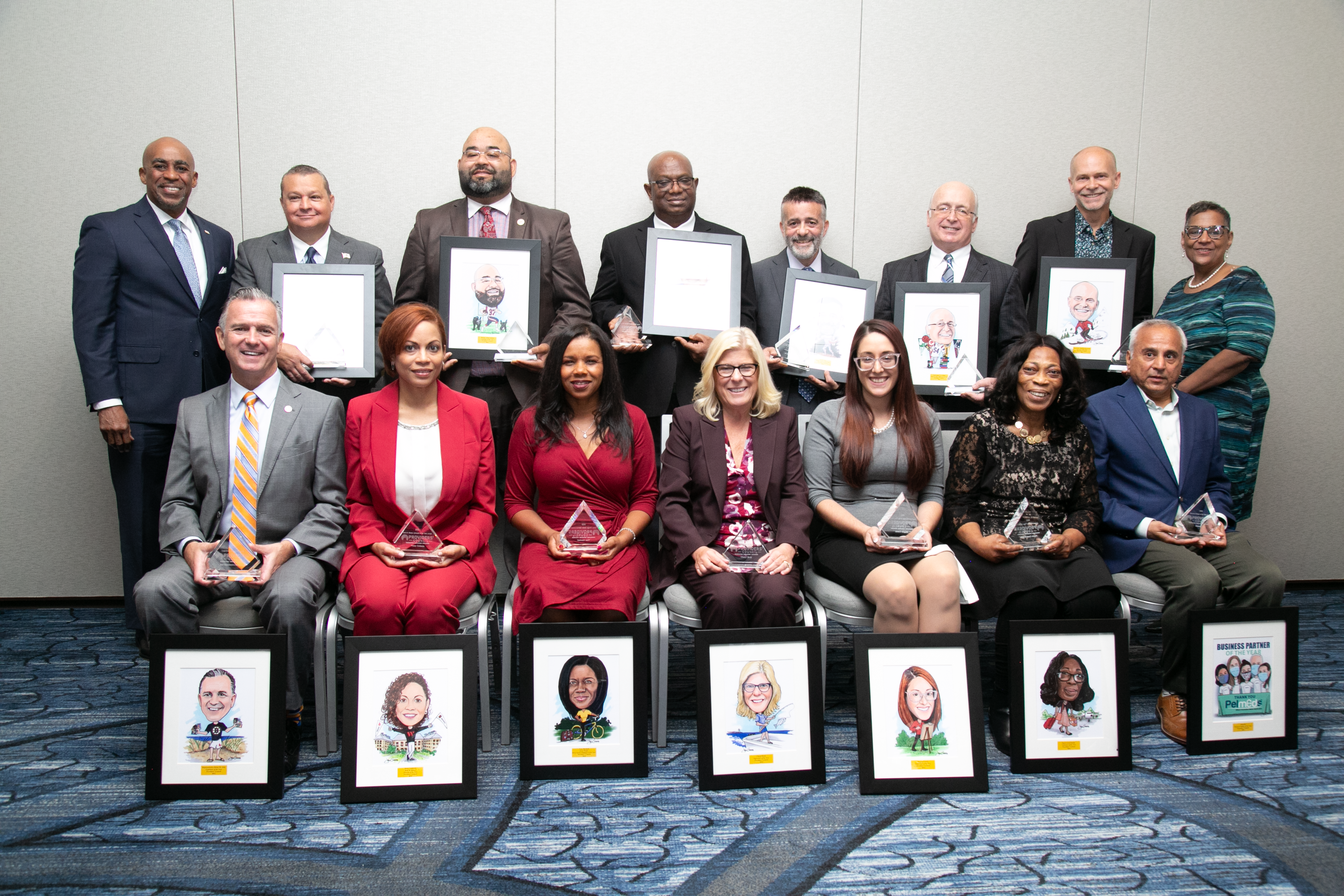 The Providers' Council is the state's largest association of human services organizations, offering public policy research, advocacy, education training, and professional development opportunities for its over 200 member organizations. The Providers' Council's annual convention & expo, Celebrate Our Strength, gathered over 800 human services professionals at the Marriott Copley in Boston. Bob was honored with this award after remarks from nonprofit leaders and Governor Charlie Baker. 
"I feel proud and greatly honored to have received this award," says Bob. "I love this job and working with youth. To be recognized for my hard work in such a big way was amazing."
During the ceremony, the Providers' Council presented a short video in Bob's honor. You can check it out here!