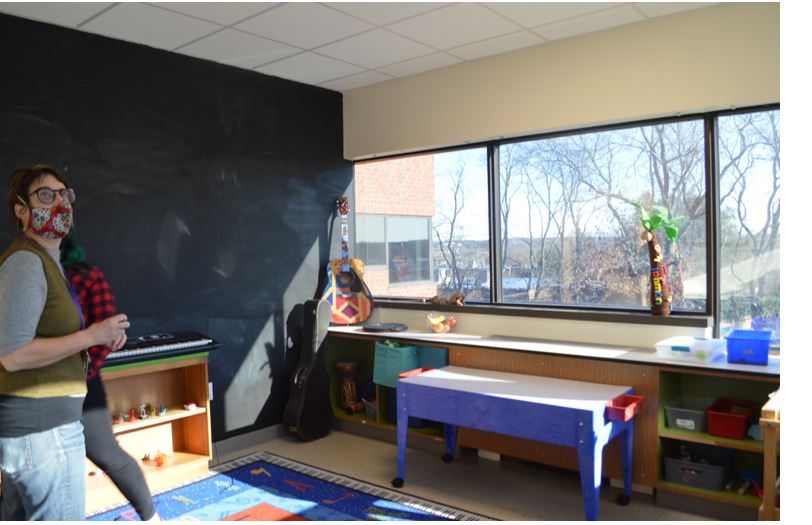 After remaining closed throughout the pandemic's peak to provide distanced office space for staff, The Guild's counseling center has re-opened. Counselors can now take advantage of its chalkboard wall, collection of instruments, therapeutic toys, and art supplies.
Before its re-opening, The Guild's counseling team primarily used a conference room to facilitate sessions and team meetings. The new space allows counselors to fully implement expressive therapy work, which involves using creative modalities as outlets for healing and emotional processing. On any given day, students can be found painting, creating sand art, jamming out on the keyboard, or engaging in a combination of creative activities in the space.
Cailey Bussiere, counselor, explains that these types of therapies are beneficial because they allow for students who are not typically expressive through speech to tap into their emotions and use artwork to demonstrate what they're feeling. "It's always wonderful to see what comes out of our sessions because the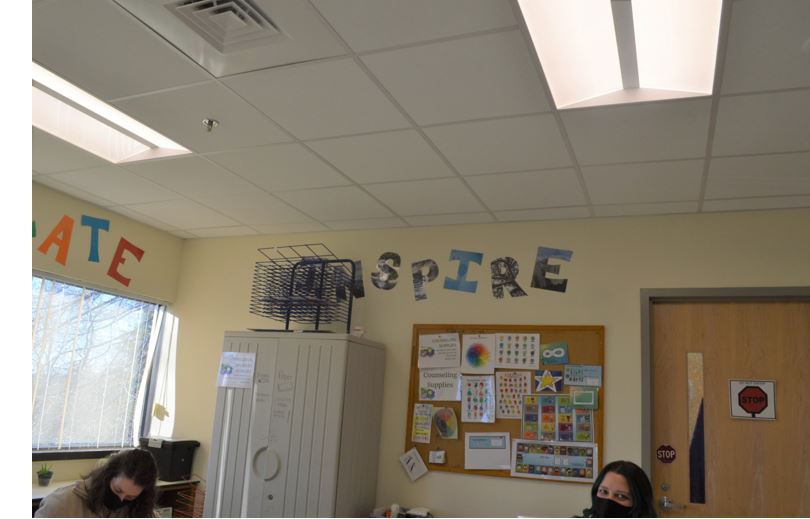 y're so rich when we use a range of creative modalities," she says.
Katherine Storer, LICSW, MPH, says the re-opened space allows her to better implement play therapy techniques into her sessions. "It's amazing to see what kids express when they're given the opportunity to just play," says Katherine. She adds that some of the most rewarding moments from her sessions are the small ones. "With one student, just seeing him be able to process things and make sense of his world was extremely rewarding," she says.
Danielle Gervais, counselor, explains that providing psycho-education for students and engaging in therapy work is also crucial. "We give them information about internet safety, navigating peer and romantic relationships, and other things that they might not necessarily cover in class," she says.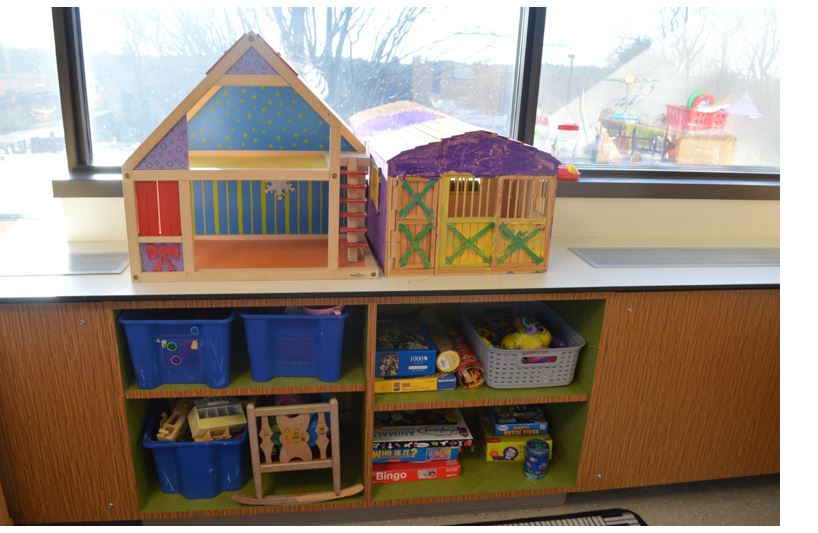 The Guild's Mental Health Counseling team looks forward to exploring the full range of therapeutic activities that the re-opened space has to offer. "We're excited for students to have this safe space to express themselves, grow and explore through the multitude of materials at our fingertips," says Cailey.