Everyone deserves to trust that their medical providers will treat them with dignity and respect and follow the highest standards of care. Unfortunately, people with intellectual and developmental disabilities (I/DD) are chronically underserved and consistently let down within the healthcare system.
A recent study, Enhancing Care for Patients with Intellectual and Developmental Disabilities: A Critical Assessment Based on Nurses' Experiential Reflections, highlights the danger of overlooking the needs of individuals with I/DD. The research, which references qualitative data from interviews with nurses and Direct Service Professionals, paints a disturbing picture in which individuals with I/DD are routinely misdiagnosed and mistreated by medical providers. 
To understand how providers can competently assess individuals with I/DD, we sat down with Jennifer Smith, RN, JD, the Director of Health Services with The Guild.
1. The study's authors mention that physicians may adopt "medical myopia" and ascribe an individual's particular behavior to their intellectual or developmental disability rather than pain or illness. How can providers take a holistic approach to better recognize signs of ailments or comorbidities in these individuals?
A holistic approach allows providers to look at the individual's whole self, including physical, psychological, emotional, and spiritual facets. Providers who fail to take this approach might focus on an individual's behavior rather than question why they're acting in that way. Often, these behaviors are how individuals communicate more significant issues. For example, someone hitting their head might have a headache, or an individual jumping up and down could have stomach pains. We have to consider whether the individual has an underlying medical condition that's causing the behavior.
2. If someone with I/DD appears to be in distress, what behaviors, traits, and environmental factors should be considered during an evaluation?
It depends on the person and their unique history, but across the board, we're constantly watching individuals' behaviors to identify if there are any changes. That's what we train our staff to do: observe and report even the little things that change. We closely monitor things like sleeping patterns, changes in skin appearance, bowel movements, and eating habits.
In terms of assessing different factors, we always start by asking if something medically is going on before thinking about what environmental factors may be causing the behavior. For example, if a student acts out consistently after lunch, we consider whether it's reflux-related rather than a behavioral issue. We're fortunate to work as a collaborative team here to provide these types of comprehensive care assessments.
3. Providers may need to adapt their communication style to those they're serving to best address their needs. How might they approach this?
It's important for providers not to assume that individuals with I/DD can't understand what they're saying. Often, they can but may not be able to give reciprocal language to identify how they're feeling. Sometimes there's an advocate in the room, and providers should work with them to facilitate communication with the individual, but they should not assume they'll speak for them. I think this is a big mistake and one that can feel frustrating for individuals. Providers need to read behaviors and be flexible, as well. If they start to do something but notice that it agitates the individual, they need to ask questions or work with the advocate to change their approach.
In terms of communicating about symptoms, there are many methods that providers can use: smiley face scales to rate pain; asking individuals to point to what is bothering them; or having them draw pictures to communicate how they're feeling are just a few examples.
4. What can providers do to minimize distress and ensure that individuals with I/DD are comfortable during appointments?
One way to minimize stress is to accommodate individuals who prefer low stimulation and noise with early morning appointments when fewer people are in the halls and waiting room. As for the appointment itself, providers should explain beforehand what they will do and always ask before touching an individual. They might give the individual a fidget toy or distraction to help them remain calm during the visit or let them feel their stethoscope or other tools before they use it on the body. Ultimately providers should allow for adaptability in the environment to meet their patients' needs. From our end, we always make sure that people accompanying individuals to these appointments are skilled and aware of that person's unique needs.
5. Many nurses in the study recounted physicians' ableist assumptions regarding quality of life among patients with I/DD. How can we help the medical community develop a better understanding and appreciation for what living a quality life means for individuals with I/DD?
More exposure to I/DD medicine and care during medical training would be a catalyst that could improve physicians' understanding of this population. Beyond not understanding the importance of a multidisciplinary approach, I think many do not understand the full potential of I/DD individuals and their ability to self-advocate for their own needs.  I think things are changing, and we're fortunate in Massachusetts to have many providers who work well with I/DD populations.
6. What type of training (or certifications) does The Guild nursing team have, and how does that impact the care its students and residents receive? 
Several nurses are certified in Developmental Disabilities Nursing or are members of the Developmental Disabilities Nursing Association (DDNA).  DDNA is an organization composed of nurses from various settings and regions working within the field of developmental disabilities.  DDNA offers our team the opportunity to network with other DD nurses, participate in training programs and keep up-to-date with care strategies in developmental disability nursing.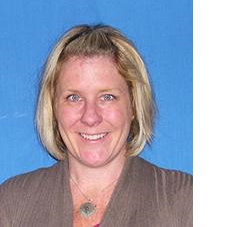 Jennifer Smith graduated from St. Elizabeth's School of Nursing and oversees The Guild's team of Registered Nurses, Licensed Practical Nurses, Certified Nursing Assistants and a Registered Dietician. The Guild for Human Services provides programming that educates, encourages and empowers individuals with intellectual disabilities so that they may achieve their full potential.