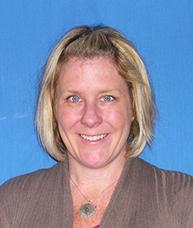 Jennifer serves as the Director of Health Services. In this role, Jennifer oversees a team of Registered Nurses, Licensed Practical Nurses, Registered Dietician and Certified Nursing Assistants. She is the liaison with consulting physicians and the pharmacy. Her focus is to provide for collaborative and comprehensive health management for individuals supported by The Guild for Human Services in the adult residential and youth school and residential programs.
Jennifer, who joined The Guild in 2013, has been a nurse for more than 25 years. For much of her career, she has worked with individuals with developmental disabilities and behavioral/mental health challenges in community-based settings. Jennifer earlier served as the Director of Nursing at Bay Cove Human Services for 13 years.
She graduated from St. Elizabeth's School of Nursing, earned a Bachelor's Degree in nursing from Regis College, received her JD from Suffolk Law School and holds a certification in Developmental Disability Nursing. Jennifer is inspired by the sense of community at The Guild and enjoys being part of a collaborative team. In her spare time, she enjoys spending time with her family, particularly boating and skiing in New Hampshire.