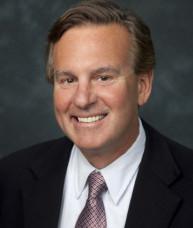 Tom joined The Guild's Board of Trustees in 2008 and was named president in 2018.

He retired as senior managing director for GE Capital Markets, part of the General Electric Company. Prior to GE, Tom had a long and extensive career at Fleet Bank (Bank of Boston), where he led the interest rate and foreign currency hedging business for one of the country's largest financial institutions.

He is a trustee at his alma mater, Providence College, where he is chair of the investment committee and a senior member of the finance committee.

His son, Conor, graduated from The Guild in 2013. Tom and his family reside in Boston.

Learn more about Tom in this Guild newsletter profile.