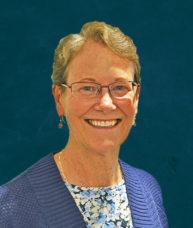 Susan joined The Guild's Board of Trustees in 2016.

She is a board-certified internist and works at the University of Massachusetts Medical Center. She conducts research into Autism Spectrum Disorder (ASD), and has written and presented extensively on issues of health-care access, transition and treatment options for children and adults with ASD. She serves as a consultant at UMass Medical School and recently was an instructor of medicine at Harvard Medical School. As a member of human rights committees at both the Nashoba Learning Group and The Guild, she is very engaged in quality-of-life issues for individuals with special needs.

She obtained her BS degree from Stonehill College and a doctorate from the University of Massachusetts Medical School. She is a member of the American College of Physicians and the MMS.

Susan and her family reside in Hopedale.