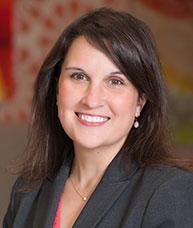 Michelle Peters serves as a director at CLA (CliftonLarsonAllen) in Lexington.

Michelle, with more than 25 years of experience in the banking and mortgage industries, oversees the CLA Mortgage Advisory Services Division's internal operations, security management and quality control reverification processes. She is also responsible for project management in relation to systems and development of CLA's proprietary database.

She joined CLA in 2014 as part of an acquisition, having been with the acquired firm, Bankers Advisory, since 2010. She also has 14 years of lending and underwriting experience with Cambridge Savings Bank, prior to CLA.

Michelle serves on CLA's Diversity and Inclusion Council and is a member of the CLA Foundation Board of Directors. She is also an active volunteer with Special Olympics Massachusetts and participates in many other community outreach projects.

She is a graduate of the New England College of Finance.