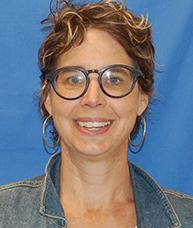 Michelle joined The Guild as Director of Mental Health Services in July 2018. In this position, she works alongside the Director/Supervisor of Applied Behavior Services to develop, implement, and monitor mental health services for students and adults who are dually diagnosed with mental health and developmental/intellectual disabilities.

She has worked in a variety of roles at Wediko Children's Services in Boston since 2006, including as a clinical specialist (2015-present), school-based and McKinley consultant specializing in alternative high schools (2014-present), and school-based senior clinician (2006-2014). She has also worked at Bridge Over Troubled Waters in Boston.

Michelle received her master's degree in social work from the Boston College Graduate School of Social Work and earned her bachelor's in English literature from Bates College.