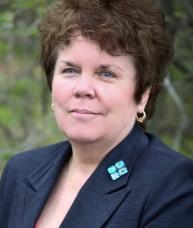 As chief program officer, Maureen oversees the school and adult residential programs with a focus on ensuring The Guild provides safe, therapeutic homes for all students and adult residents. She brings to the Guild more than 25 years of experience as both a manager and consultant for organizations supporting children and adults with disabilities, and a lifelong commitment to improving the quality of life for individuals with disabilities.

Prior to joining The Guild, Maureen served as vice president of a public sector management consulting firm that worked with school systems across the country. She also worked in a variety of capacities for the state Department of Developmental Services, managing both facility- and community-based residential services.

She received her MEd in intensive special education from the University of Vermont's Center for Developmental Disabilities and a BA in special education from Simmons College.

Maureen is treasurer of the board of L'Arche Irenicon, a residential community that supports adults with developmental disabilities, and serves on the Human Rights Committee at American Training.