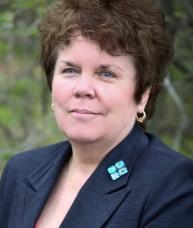 As chief program officer, Maureen oversees the adult residential program and health services. Her focus is on ensuring that The Guild provides safe, therapeutic homes for all students and adult residents, allowing them to be active, engaged members of their communities.

Maureen has more than 35 years of experience as both a manager and consultant for organizations supporting children and adults with disabilities, and a lifelong commitment to improving the quality of life for individuals with disabilities.

Prior to joining The Guild, Maureen served as vice president of a public sector management consulting firm that worked with school systems and state human services organizations across the country. She also worked in a variety of capacities for the state Department of Developmental Services, managing both facility- and community-based residential services.

She received her MEd in intensive special education from the University of Vermont's Center for Developmental Disabilities and a BA in special education from Simmons College.

Maureen is an active member of the Association of Developmental Disabilities Providers residential services and training committees, Advocates for Autism of Massachusetts adult services committee and ARC of Massachusetts transition conference committee. For many years, Maureen served on the board and in various leadership capacities at L'Arche Boston North.

She is the guardian for three adults served by the Department of Developmental Services.