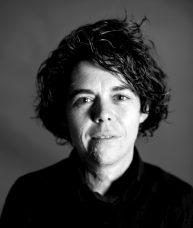 Claudia de Piante Vicin is the creative director for Dana-Farber Cancer Institute's Division of Philanthropy. She previously worked for more than 17 years at the non-profit organization Artists for Humanity, and served for many years as its design director.
A graduate of Central Saint Martins College of Art & Design in London, she has spent a large part of her career teaching design, mentoring youth and advising companies like Proctor & Gamble, John Hancock Financial, Barnes & Noble and Reebok on design solutions. Claudia, who specializes in brand development, has an unconventional approach to her work and focuses on storytelling and utility to ensure a universally authentic result.
Born in Miami, Claudia has lived in five countries on three continents and speaks four languages fluently. When not applying her creative talents to design, she can be found at the library or traveling.