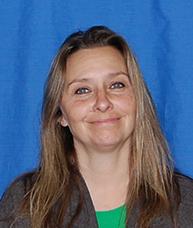 Karma began her journey at the Guild for Human Services in November of 1998. What began as a one-week temporary receptionist job has developed into a more than 2 decades-long career at The Guild for Human Services.
Karma was initially hired as the full-time receptionist, spent several years as student records coordinator and then was promoted to her current position. She oversees a team of three people who provide administrative support to The Guild School, youth and adult residential programs.
Over the years, Karma has derived great personal satisfaction from helping The Guild achieve its mission of helping people with intellectual disabilities lead high-quality lives and participate meaningfully in the community.