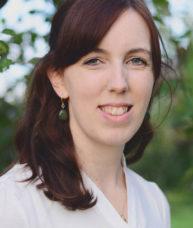 Jennifer oversees a team of 20 clinicians and is responsible for the creation, implementation, evaluation and integration of clinical supports and techniques for students and adults with developmental and intellectual disabilities, mental health disorders, and autism.

Beginning in 2014, she served as a behavioral consultant at the Eastern Massachusetts consultation division of the May Institute in Randolph, where she worked with parents, teachers and other support specialists to design and implement behavior plans for students with a wide variety of backgrounds. She earlier worked as a clinical services coordinator in behavioral psychology at the Kennedy Krieger Institute in Baltimore, and was a teacher and educational case manager at the May Institute's Center for Child Development.

Jennifer has completed coursework toward a PhD in psychology from Syracuse University, earned her master's degree in applied behavior analysis from Northeastern University and received her bachelor's in psychology from Eastern Nazarene College. She is a board-certified behavior analyst. Jennifer's scholarly work has been presented in books, conferences and journals such as Developmental Neurorehabilitation.